Stephanie Morris' Indulgence: Propositioning the Rich Italian is an exceptional read. This book is the first in a series. From the first page I was not able to put this book down. I enjoyed how both Tierra and Antonio had strong family ties and how those ties had shaped them into the people they are. This story is the perfect mix of emotion and passion, as two people find a love that is forever. Ms. Morris has created characters that will not be easily forgotten and will have the reader wanting more. I look forward to reading more in this series."
Reviewed by Tewanda, Fallen Angel Reviews - 5 ANGELS, RECOMMENDED READ

I will start out my review by saying I found a lot of facets to Propositioning the Rich Italian that I enjoyed. This is a well-written book. Stephanie Morris' book is positively a true delight to cuddle up with and lose yourself within the pages. I have to say that in reading this book I found myself in Rome. I was able to travel through the eyes of her characters and see the sites as well. The wonderful details are nothing if not amazing. My favorite scene in the book was when Antonio took Tierra to the Vatican City, breathtaking.

Propositioning the Rich Italian is fun and scorching sexy! Come read why a satin sheet set purchase is in my future. *delicious!* Stephanie Morris is like a decadent dessert, her books are to be savored and enjoyed.
reviewed by Deb at Dark Diva Reviews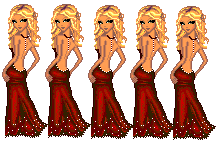 Ms. Morris' gift of detailed description made me feel I knew a place I've never visited. It came to life in vivid and pictures painted with her clever choice of words. Who needs a passport when Stephanie makes you feel as though you are walking beside her characters and seeing the city as they do?

If you want a book to read that is full of passion, red hot sex and the ever present sense of family, complete with a feel good romance, then this is the book for you.
                                              Reviewed by Fennel at Long and Short Reviews